ON Rock
Tel: 078-891-5006
Fax: 078-891-4427

OPEN:

9:00-19:00 Monday through Friday

CLOSED:

Sunday and Holidays
Saturay is closed irregularly

Address:

601 54-Young Bld. 4-2-1 Kotonoo-Cho Chuo-ku Kobe 651-0094
Contact Us ▼
We receive your message for 24 hours. We will go through your message and get back to you as soon as possible.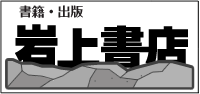 ON Rock Publishing

From Order to Delivery


Contact us by form on this web site, phone or Fax.
▼
Show us your materials you are using now.
We can visit you to pick up materials.

Service area:
10 minutes from our office (Sannomiya, Kobe) by car or you can bring materials to our office.Our office is 3 minutes' walk from Sannomiya station.
▼
We will figure out how much it costs. We will give you an estimate on paper. After you decide to order us, we will visit you for meeting.
▼
We will hand over our design draft to you by E-mail, fax, post or visit. Please check out and confirm it. We will start printing after getting your permission.
▼
We will deliver your products
by car, motorbike or express post.